LISTA HS Series Cabinet 11 Drawers 162 Compartments
SKU:XSHS1350-1103
Regular price
$4,361.56 USD
Regular price
Sale price
$4,361.56 USD
Unit price
per
Sale
Sold out
Weight = 720 LBS
Drawer Capacity = 440 LBS
40-1/4"W x 22-1/2"D x 59-1/2"H
4 @ 2" Usable Height Drawers
4 @ 4" Usable Height Drawers
2 @ 5" Usable Height Drawers
1 @ 9" Usalbe Height Drawer
Includes Fork Truck Base 2 3/8" (60 mm)
View full details
Product Description
LISTA
XSHS1350-1103 cabinets are the premium choice for eye-level height storage needs in manufacturing plants, laboratories, and maintenance shops, or in your home or professional motorsport garage. This model comes standard with full suspension, high storage capacity drawers, and is fitted with
LISTA drawer partitions
and LISTA drawer dividers. The cabinet works at a standing eye-level height and is available with a large quantity of LISTA accessories and various
LISTA lock and key systems
.
This
LISTA storage cabinets
unit allows you to save space, get organized, and reduce inventory all while having easy access to your parts, tools, and supplies. This 11 modular drawer configuration is often applied to storage and for small items such as bolts, nuts, washers, electronic components, carbide inserts, and other valuable workshop supplies.
More than other modular
industrial
storage cabinets,
LISTA drawer cabinets
have a proven history of durability and toughness. Heavy-duty load capacity allows
LISTA cabinets
to be moved fully loaded when locked. In addition, the modular design allows you to seamlessly customize the cabinets with forklift bases or pedestals that can be tailored to your unique, individual needs for years to come. Systematic Storage at its best.
Drawer Interiors
Drawers 1-4
Drawers 1-4
HDR518-75 (18 compartments each)
Drawers 5-8
Drawers 5-8
HDR415-125 (15 compartments each)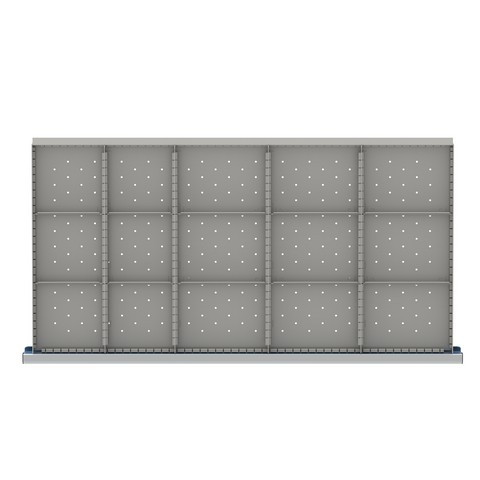 Drawers 9-10
Drawers 9-10
HDR312-150 (12 compartments each)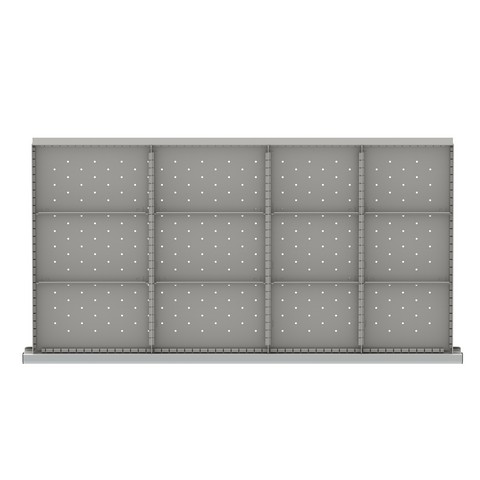 Drawer 11
Drawer 11
HDR206-250 (6 compartments)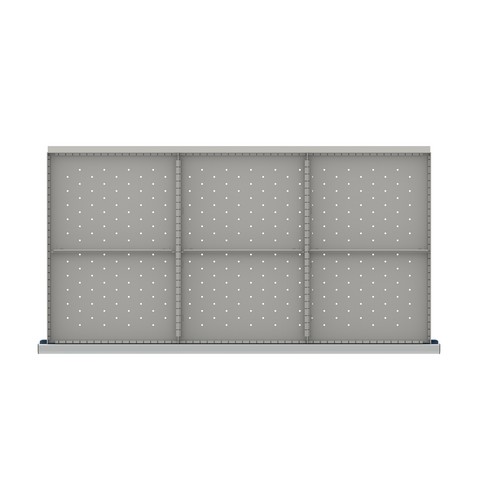 Note!
This items has 11 Drawers, 162 Compartments