LISTA SC Series Cabinet 9 Drawers 154 Compartments
SKU:XSSC0900-0901
Regular price
$3,332.86 USD
Regular price
Sale price
$3,332.86 USD
Unit price
per
Sale
Sold out
Weight = 600 LBS
Drawer Capacity = 440 LBS
28-1/4"W x 28-1/2"D x 41-3/4"H
4 @ 2" Usable Height Drawers
3 @ 3" Usable Height Drawers
2 @ 5" Usable Height Drawers
Includes Fork Truck Base 2 3/8" (60 mm)
View full details
Product Description
The LISTA SC Series Cabinet with 9 drawers and 154 compartments is a high-quality and versatile storage solution for industrial and commercial settings. This cabinet provides ample storage space with its 9 spacious drawers and 154 compartments, which allow you to organize your tools, equipment, and supplies with ease.
The cabinet is made from durable steel, making it resistant to damage from impacts, moisture, and harsh environmental conditions. Its powder-coated finish is also resistant to scratches, corrosion, and fading, ensuring that the cabinet maintains its appearance and functionality over time.
The drawers are equipped with ball-bearing slides, making them easy to open and close smoothly, even when fully loaded. The cabinet also features a central locking system that secures all drawers, providing an extra layer of security for your tools and equipment.
With its sleek and modern design, this cabinet is easy to integrate into your workspace and looks great in any setting.
Drawer Interiors
Drawers 1-2
Drawers 1-2
DR524-75 (24 compartments each)
Drawers 3-4
Drawers 3-4
DR420-75 (20 compartments each)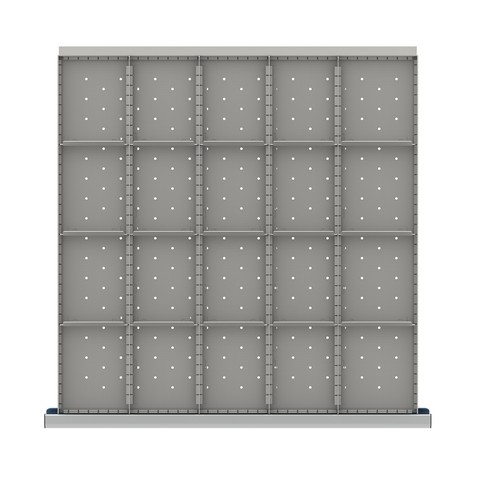 Drawers 5-7
Drawers 5-7
DR316-100 (16 compartments each)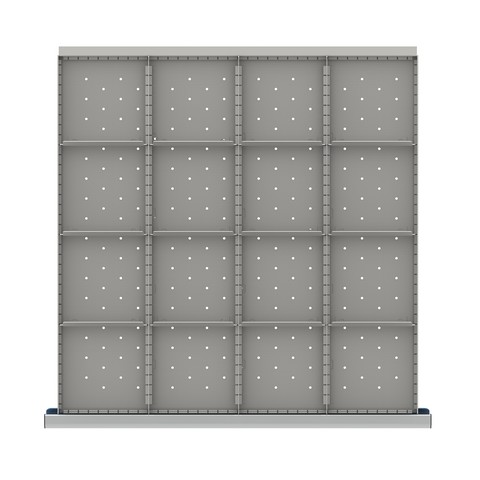 Drawers 8-9
Drawers 8-9
DR209-150 (9 compartments each)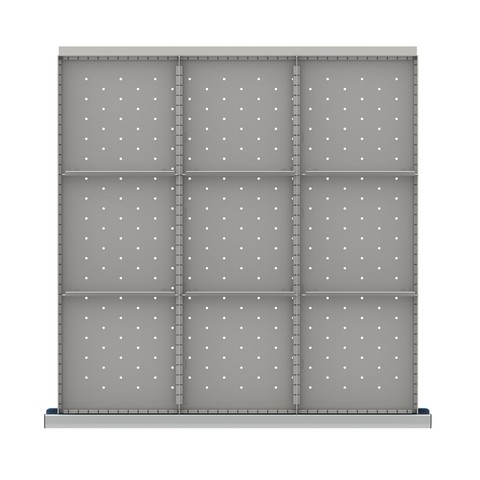 Note!
This items has 9 Drawers, 154 Compartments