LISTA SC Series Cabinet 10 Drawers 161 Compartments
SKU:XSSC1350-1002
Regular price
$3,880.28 USD
Regular price
Sale price
$3,880.28 USD
Unit price
per
Sale
Sold out
Weight = 680 LBS
Drawer Capacity = 440 LBS
28-1/4"W x 28-1/2"D x 59-1/2"H
2 @ 2" Usable Height Drawers
3 @ 3" Usable Height Drawers
3 @ 5" Usable Height Drawers
1 @ 7" Usable Height Drawer
1 @ 9" Usable Height Drawer
Includes Fork Truck Base 2 3/8" (60 mm)
View full details
Product Description
The Lista SC Series Cabinet is the ideal storage solution for anyone looking for efficient and versatile organization. With 10 drawers and 161 compartments, this modular cabinet provides ample space to store all your tools and equipment in one convenient location. Made with high-quality steel, this cabinet is built to withstand heavy usage and is designed to last for years to come.
Each drawer in the cabinet features Lista's signature latching system, ensuring that they remain securely closed when not in use. The cabinet also comes with a lockable door, providing an added layer of security for your valuable items.
The Lista SC Series Cabinet's modular design allows you to customize it to your specific needs. You can add dividers, trays, and other accessories to optimize your storage space further. The cabinet's sleek and durable design makes it a perfect addition to any garage, workshop, or job site.
Drawer Interiors
Drawers 1-2
Drawers 1-2
DR420-75 (20 compartments each)
Drawers 3-5
Drawers 3-5
DR320-100 (20 compartments each)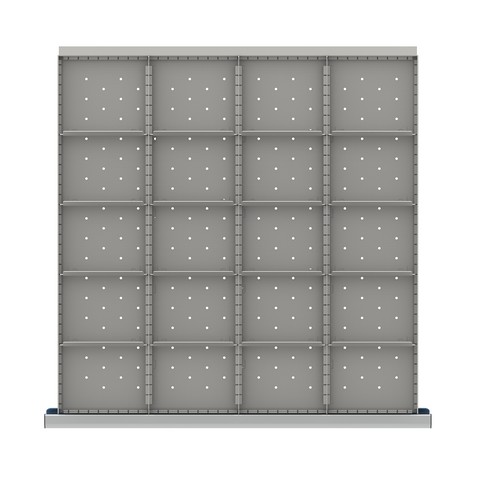 Drawers 6-8
Drawers 6-8
DR316-150 (16 compartments each)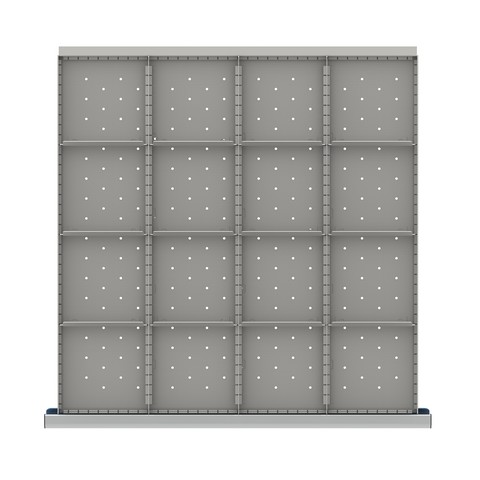 Drawer 9
Drawer 9
DR209-200 (9 compartments)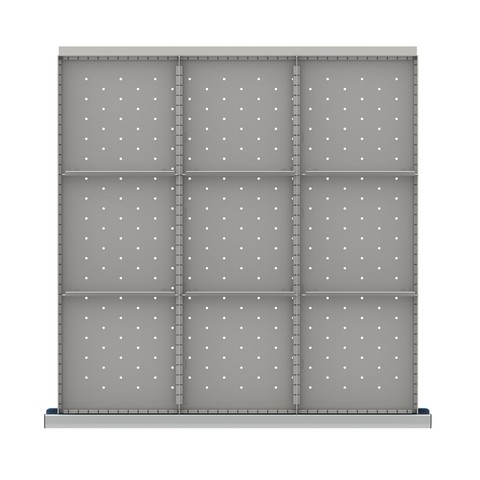 Drawer 10
Drawer 10
DR104-250 (4 compartments)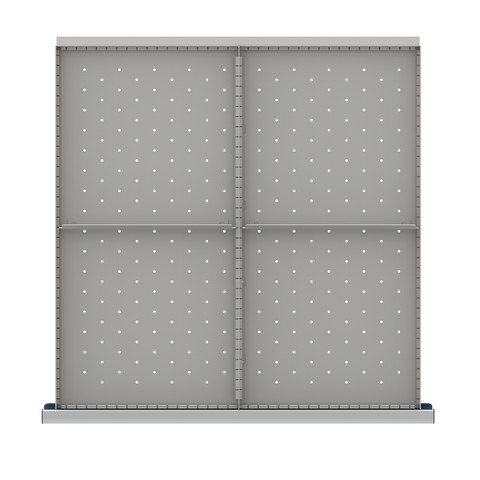 Note!
This items has 10 Drawers, 161 Compartments